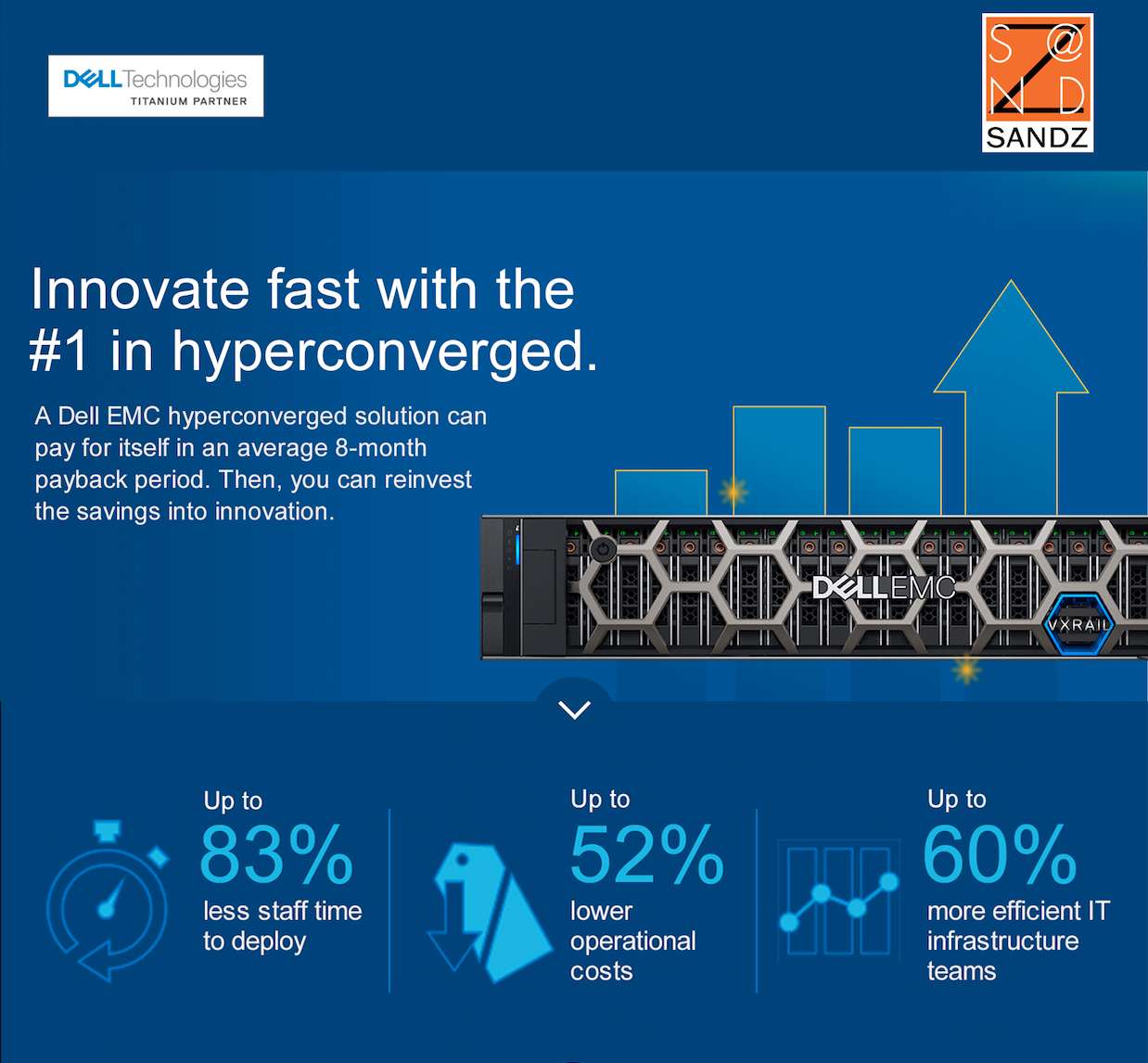 Simplicity, scale, and savings. VxRail, VxFlex and XC Series.
IT pros are discovering how hyperconverged solutions from Dell EMC and SANDZ simplify innovation.
A recent IDC study shows that:
HCI customers use up to 83% less staff time to deploy
Users cut up to 52% of operational costs over five years
IT infrastructure teams become up to 60% more efficient
Dell EMC VxRail is fully integrated and jointly engineered with VMWare empowering customers to unlock innovation, foster operational freedom and evolve predictably.
VxRail integrated rack and VxFlex integrated rack are rack-scale hyperconverged systems that deliver maximum scalability and business agility. The systems are the easiest, fastest way to deploy Infrastructure-as-a-Service and private cloud architectures.
XC Series brings agility, efficiency and reliability to your data center through a hyperconverged solution ideal for Microsoft Hyper-V and KVM-based environments.