June 25 – 26, 2019 | Organized by the Department of Information and Communications Technology (DICT) in cooperation with the Chief Information Officers' Forum, Inc. (CIOF) and the CIOF Foundation, Inc. (CIOFF), the 2 – day National ICT Summit served as the department's culminating activity to the ICT Month. Held at the Novotel Manila Araneta Center, the event gathered as much as 500 government executives, ICT managers and practitioners as it discussed various ICT related issues all focusing on event's theme: "Accelerating Government's Digital Transformation".
Sandz Solutions Philippines was present as one of the event's sponsors where Managing Director, Mr. Enrique Velasco took on the stage to discuss how we can help various government agencies streamline their digital transformation by looking into transforming their IT infrastructure. He presented how Enterprise Storage – as – a – Service (ESTaaS) powered by our Technology partner, Zadara can enable and empower users with enterprise – class storage that can support any data, any protocol and any location.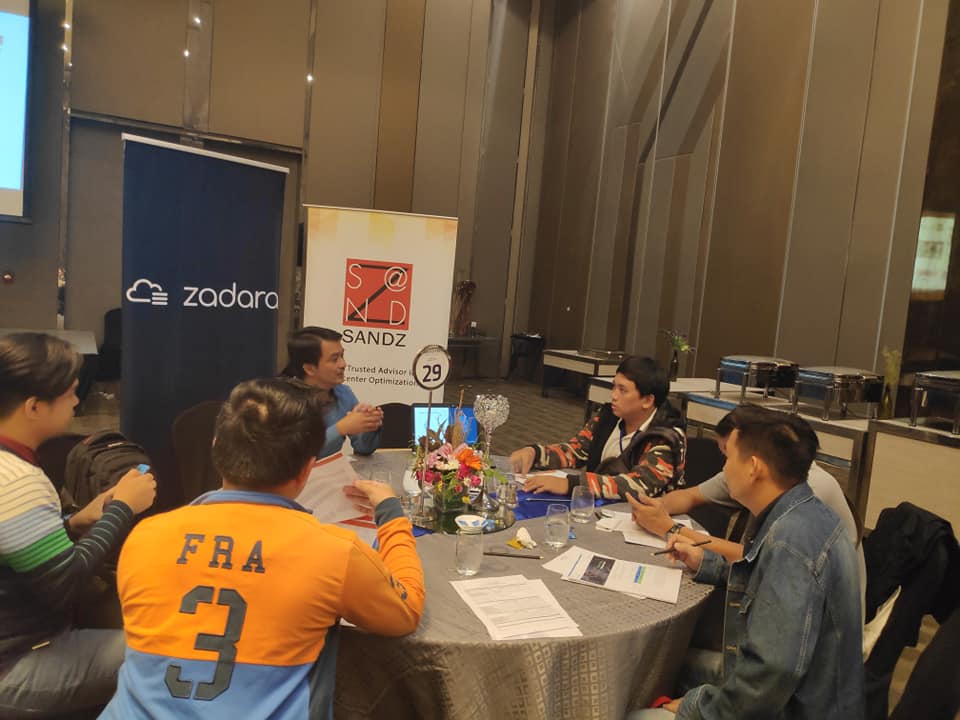 Also present was Pre – Sales Team Lead, Mr. Michael Ibanez who took the helm of the Sandz Table at the NICT 2019 Market Place. Through a series of round table discussions with event delegates, he briefly presented the business benefits of a true consumption-based model in ESTaaS.
Get more information on how you can accelerate your digital transformation journey. Contact Sandz Solutions Philippines at +63 8885757 or drop and email at philippines@sandz.com.