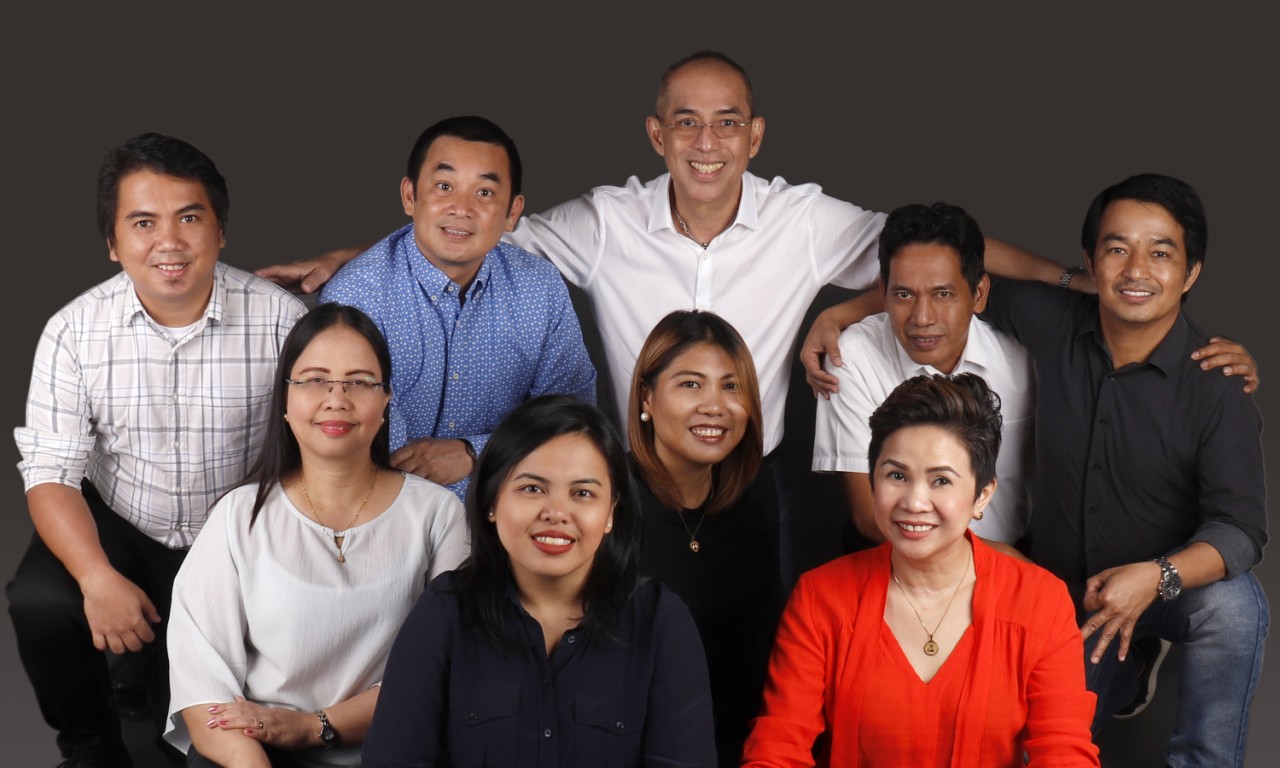 Sandz Solutions is in need of professionals for our growing business. Join our dynamic team as we evolve and strengthen our capabilities and expertise in leveraging our resources to provide optimum services and solutions to different clientele across the country.
Channels Officer
Job Brief
We are looking for a dedicated Channels Officer to help build and manage our Partner Community. Our ideal candidate for this position should be able to demonstrate diligence, competence and professionalism in order to contribute to the overall efficiency of the business.
Job Responsibilities
As a Channels Officer , you will be tasked to:
Spearhead implementation of effective partner programs such as but is not limited to enablement activities, quarterly reviews, partner incentives & joint marketing plans.

Manage Partner Deal Registration Process and track progression of opportunities.

Works closely with sales team in meeting commercial objectives by providing them appropriate tools, materials, presentations and other relevant documents.

Represent company in some partner engagement

Develop & execute marketing strategy with the partners' marketing team

Assist in the creation/customization of marketing materials in line with the company's Go To Market plans

Assist in continuous analysis of competitive environment and market trends
Job Qualifications
To qualify for the position, candidates must possess:
College Graduate, preferably from Marketing, Business Administration, Computer Science or any related courses.
Excellent command of spoken and written English is a MUST

Computer literate (MS Word, Excel, Powerpoint) is a MUST

Willing to undergo training for specific products and solutions

Highly organized and detail – oriented

Can withstand pressure and extend extra hours of work when needed.
Project Manager
Job Brief
We are looking for a qualified Project Manager to join our Team. Working with our Sales Team, you will supervise and over-see project implementation and ensure customer needs are met. Our ideal candidate has a drive for achieving goals and maintaining a great customer experience. Ultimately, you should be able to work with the Sales Team in order to identify opportunities, increase sales and build successful long-term client relationships.
Job Responsibilities
As a Project Manager, you will:
Develop project scopes and objectives, involving all relevant stakeholders and ensuring technical feasibility

Developing a detailed project plan to track progress

Coordinate internal resources and third parties/vendors for the flawless execution of projects

Ensure resource availability and allocation

Ensure that all projects are delivered on-time, within scope and within budget

Use appropriate verification techniques to manage changes in project scope, schedule and costs

Measure project performance using appropriate systems, tools and techniques

Report and escalate to management as needed

Create and maintain comprehensive project documentation

Perform risk management to minimize project risks

Manage the relationship with the client and all stakeholders

Establish and maintain relationships with third parties/vendors

 
Job Qualifications
To qualify for the Project Manager position, candidate must possess:
Strong educational background, preferably in the fields of computer science or engineering for technical project managers

Proven working experience as a project coordinator / manager in the information technology sector

Solid experience in project management principles, methods and tools. Project Management Certification is an advantage but not a requirement.

Solid experience in handling multiple projects.

Excellent client-facing and internal communication skills

Excellent written and verbal communication skills

Excellent presentation skills

Solid organizational skills including attention to detail and multi-tasking skills

Strong working knowledge of Microsoft Office
Senior Sales Representative / Sales Director
Job Brief
We are looking for a high – performing Senior Sales Representatives / Sales Director to join our team. As a part of our Sales Team, it will be your responsibility to acquire new customers by actively seeking and developing business opportunities that will drive and boost revenue for the corporation.  Our ideal candidate should also be able to interact with key stakeholders and be able to foster a continuing business relationship that will support customer retention. Ultimately, the successful candidate is pro-active, results-driven and can effectively work with different internal teams in order to meet revenue targets.
Job Responsibilities
As a Senior Sales Representatives / Sales Director, you will be tasked to:
Expand customer portfolio through acquisition of new accounts

Present, promote and sell products/services to existing and prospective customers

Perform cost-benefit and needs analysis of existing/potential customers to meet their needs

Develop trusted advisor relationships with key accounts, customer stakeholders and executive sponsors

Analyze the territory/market's potential, track sales and status reports
Achieve agreed upon sales targets and outcomes within schedule
Coordinate sales effort with team members and other departments

Supply management with reports on customer needs, problems, interests, competitive activities, and potential for new products and services.
Job Qualifications
To qualify for the position, candidates must possess:
Proven sales experience of at least three to five (3 – 5) years in the field of Information Technology       

Industry expertise is an advantage but not required.

Proven track record in meeting or exceeding sales and revenue targets

Ability to communicate, present and influence all levels of the organization, including executive and C-level

Proven ability to drive the sales process from plan to close

Strong understanding emerging IT trends, market challenges and how IT solutions can address them.

Proven ability to articulate the distinct aspects of products and services

Proven ability to position products against competitors

Excellent listening, negotiation and presentation skills

Excellent verbal and written communications skills

Experience in managing a team of Sales Representatives

BA/BS degree or equivalent
For interested applicants, you may submit your updated resume, copy of diploma, and TOR to hr-ph@sandz.com. You may also visit our office at 6th Floor CYA Land Bldg. 110 Rada St. Legaspi Village Makati City. Fresh graduates and OJTs are welcome to apply.