Reliable Data Protection
for Your Business

Modern Data Protection and Security
Sandz delivers an end-to-end approach to protect your data regardless of your SLA requirement. Our services mitigate the risks and critical impacts of data loss on businesses. We customize our solutions on data protection and security based on your recovery needs whether operational, site, or long-term.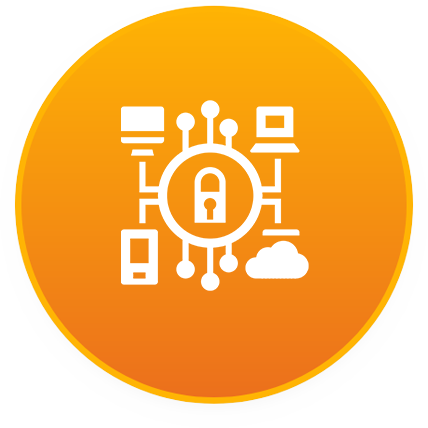 Backup (BaaS)
Backup as a Service (BaaS) offers reliable and comprehensive backup security for businesses. All your critical data, including files and applications, are guaranteed protected and recoverable at all times. BaaS automates the entire backup process, covering all your data from physical servers, virtual machines, endpoint devices, or the cloud.
Archiving (AraaS)
Archive as a Service (AraaS) provides the financial and technical flexibility to keep pace with exponential data growth. It also ensures your access to archived records at any time, effectively reducing the burden on data center management.
AraaS is a fully managed service that organizes your business's most valuable data and makes it easily accessible by freeing up expensive disk space, lowering storage costs, and reducing the backup window for rarely accessed data.
Disaster Recovery (DRaaS)
Disaster Recovery as a Service (DRaaS) delivers a platform for IT resilience by replicating your production infrastructure and entire processes onto a secondary/recovery site. DRaaS enables you to seamlessly transition to the secondary or recovery site, allowing business services to continue amid disruptions.
As an SLA-based subscription platform, DRaaS guarantees that your data is protected (RPO in seconds) and can be restored (RTO in minutes) any time you want. This eliminates the burden of operating and maintaining the equipment and technology and provides your business with additional savings.
DR Orchestration
Disaster Recovery (DR) Orchestration streamlines and automates the DR process by complementing your DR solutions with monitoring, reporting, testing, and workflow automation capabilities for complex hybrid environments. Faster and more cost-effective, it enables efficient daily business operations while proactively avoiding disruptions.