Time is never your friend when it comes to Disasters. Being unpredictable as it is, you can never be too early in beginning the process of preparing your Recovery Plan. But truth be told, the entire process can be really overwhelming, here are a few tips to get you started: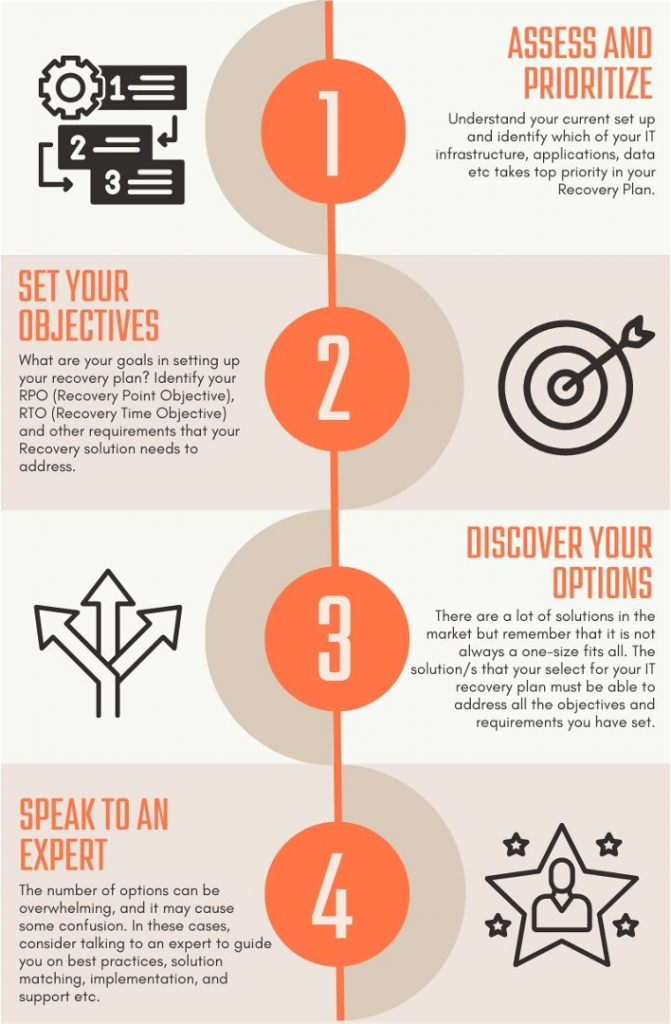 For over two decades, Sandz Solutions has built its core expertise in providing Data Protection solutions. As a Managed Services Provider, we provide solutions that address the most stringent SLAs regardless of where the data or application resides. Each solution is carefully designed to meet business requirements in order to guarantee that everything is not just protected, they are also recoverable allowing organizations to recover as quickly as possible and remain business as usual.
If you are planning your organization's Recovery plan, drop us a message here. We'll be glad to help.